COMMUNITY & SOCIAL
Brotherhood
COMMUNITY & SOCIAL
Sisterhood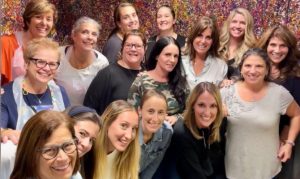 COMMUNITY & SOCIAL
Sisterhood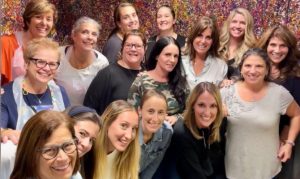 Brian Pearlman & Leo Dee Co- Presidents
The Brotherhood (TKAE's Men's Group) provides fun opportunities for male congregants to get more involved with TKAE and connect with other TKAE members by providing entertaining, engaging and enriching social, philanthropic, and cultural events. Our events are generally oriented towards Jewish events and perspectives, but some are just social.
2022/23 – Ongoing (Please check with the Temple office)
Every Wednesday of every month: Pickleball at 8am at Central Park

The first Monday of every month: Pickleball at 6pm JCC

2nd Tuesday of each month 2 Mile Run / Happy Hour: 6:15pm at Tarpon River Brewing.
Special Events 2022
Thursday August 25 2022 at 6:00pm: Social At CJ Blacks in Plantation with GenXers

Thursday, September 8: Monday Night Football & Rabbi Kosher Asado (BBQ) 

Sunday October 2 Sukkah build and bagels 10am at TKAE 

Tuesday, October 11. 7pm Sukkot – Lulavs & L'Chaims @ Sukkah Bar with Sisterhood, and the clergy

Wednesday, November 16: Pre-Thanksgiving Happy Hour!

Sunday, December 18: Build Chanukkiah / Chanukkah party at TKAE
2023
Friday, January 13-15: Temple Cruise

Sunday February 26 9am: Mitzvah Day – Brotherhood Run and BBQ

Monday, March 6: Purim Party (Megillah & Tequila) 8pm TKAE 

Monday, May 8 6pm: Lag B'Omer – Bonfires & Beers
See the Temple Connect or call the office for details on the above!