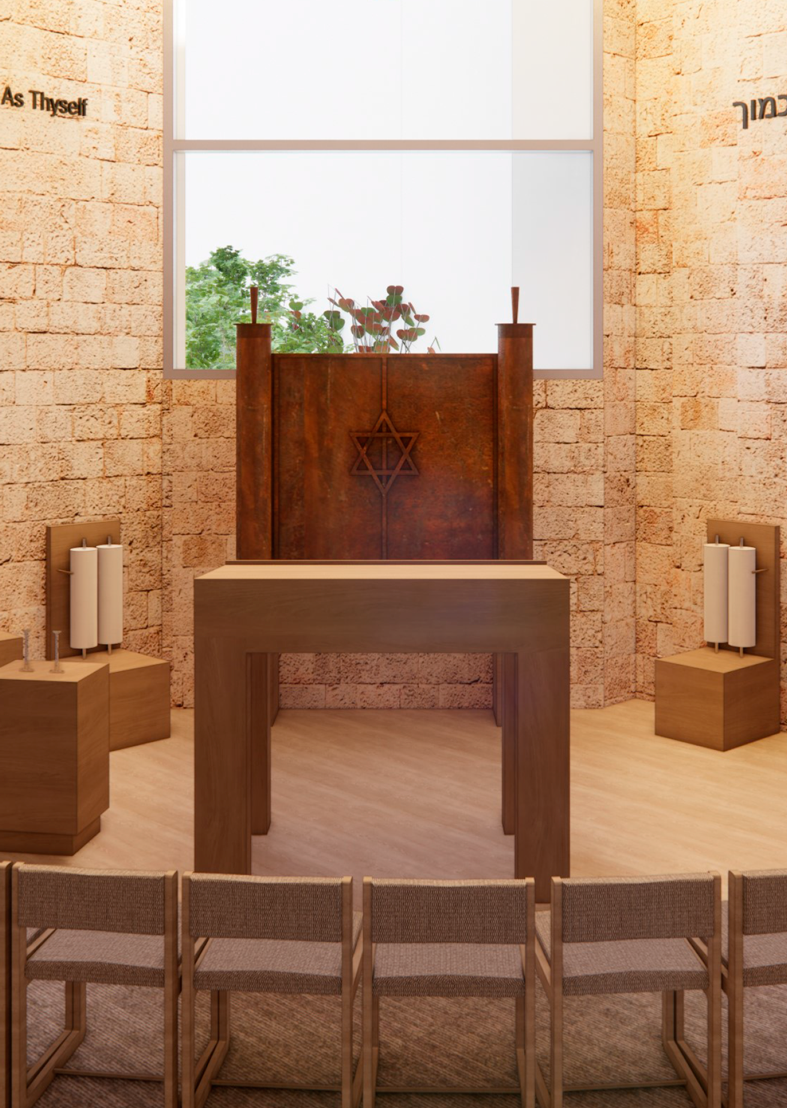 About the
Renovation Campaign
From the visionary leadership of Rabbi Sheldon Harr, who in 1975 chartered Temple Kol Ami, to today with Rabbi Uriel Romano, we have remained a committed and vibrant partner of the Broward Jewish community.
In order to continue to meet the vision and needs of our growing membership, currently at over 700 families, and to create programming that resonates with every single member of our congregation, we are undertaking an effort to improve and expand our facilities, much as we did when construction of the Elementary School in 2003, expanding the Early Childhood building in 2008, and most recently, revitalizing our pool, playground and outdoor sports courts – all made possible through the generous contributions of Donor Members.
With the renovation campaign we will be able to modernize the Sanctuary, Reception Hall, and Ballroom, to creating innovative spaces for education, lectures, entertainment, Jewish and religious studies, the TKAE 2050 project will be nothing less than transformative. Construction on the project is slated to begin immediately after the High Holidays.
We are asking you to consider supporting TKAE's latest Capital Campaign effort to help ensure that our community continues to provide an inviting place that honors and perpetuates our shared Jewish history, values, customs, and thoughts. All contributions will be received with deep gratitude, regardless of size.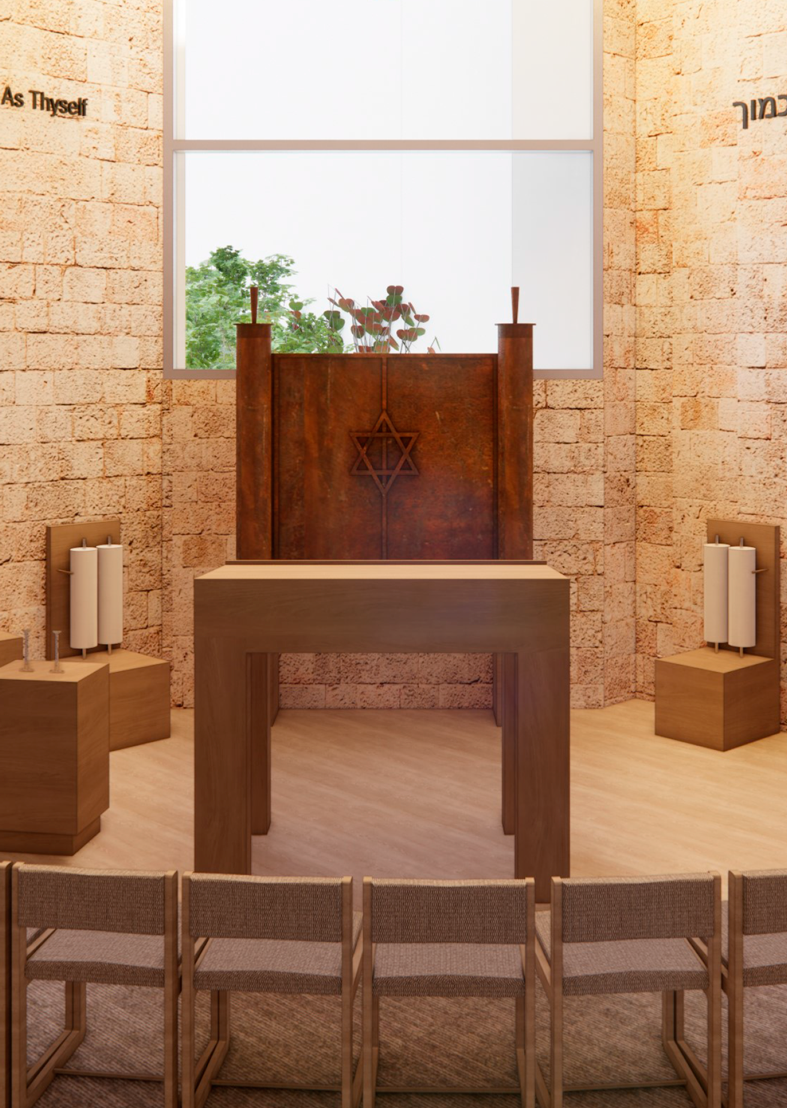 «The world stands upon three things: the Torah, the prayer, and the acts of lovingkindness» (Pirkei Avot 1:2)
Fundraising Progress
The phase I of our capital campaign will tackle the renovation of our Sanctuary, Chapel, Multipurpose Room, Reception Area, and the creation of new classrooms and staff. For Phase I we have budgeted a total of $4,5M, and the image below will update as more people are able to contribute to our Capital Campaign
Construction Progress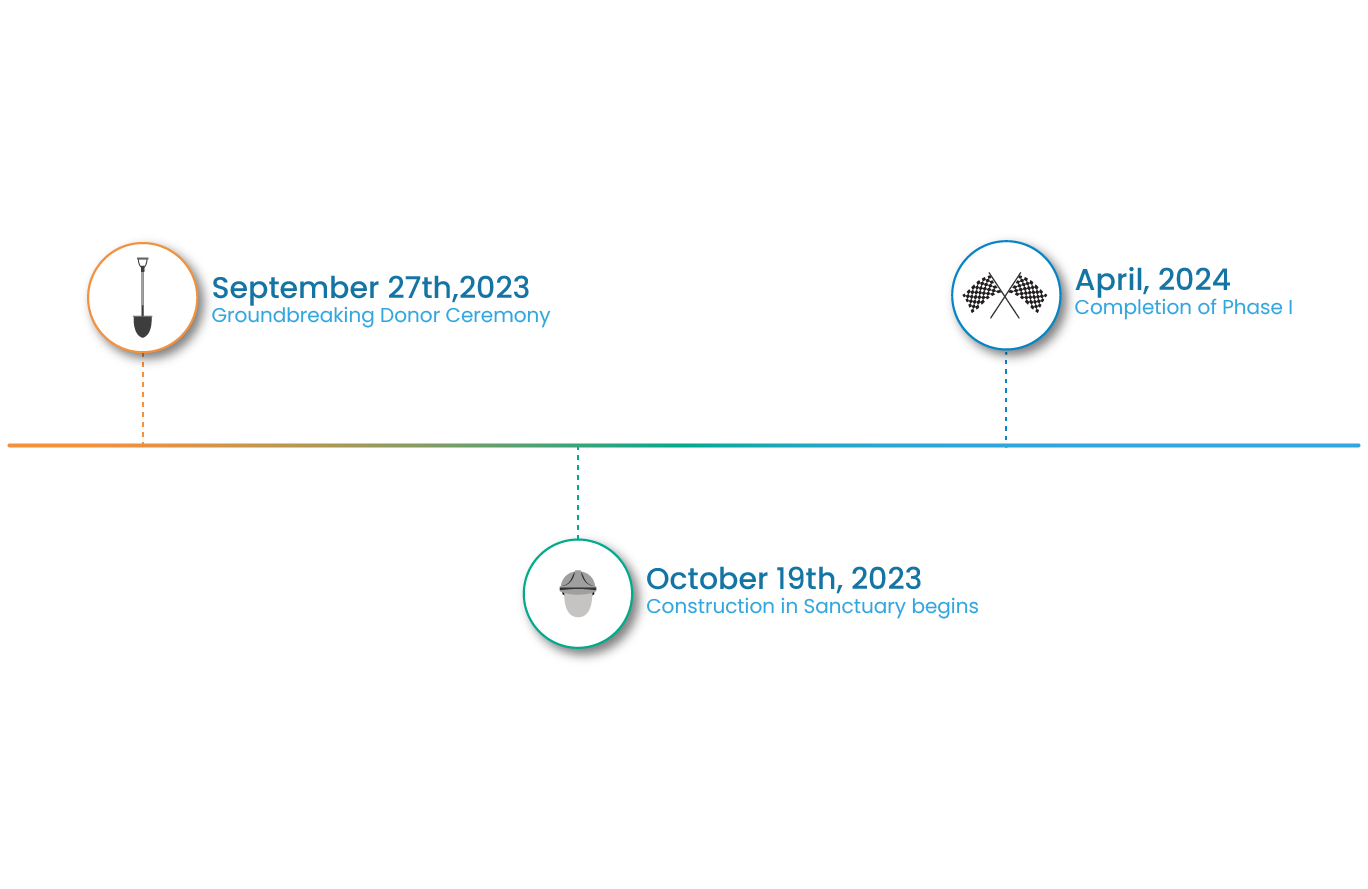 Naming Right Opportunities
613 Mitzvot Society
Many of our Donors will be honored by inclusion in our newly formed 613 Mitzvot Society, which is a Major Donor Recognition and Benefits program that recognizes the cumulative charitable contributions made by Members throughout all years of their involvement at TKAE.…(read more).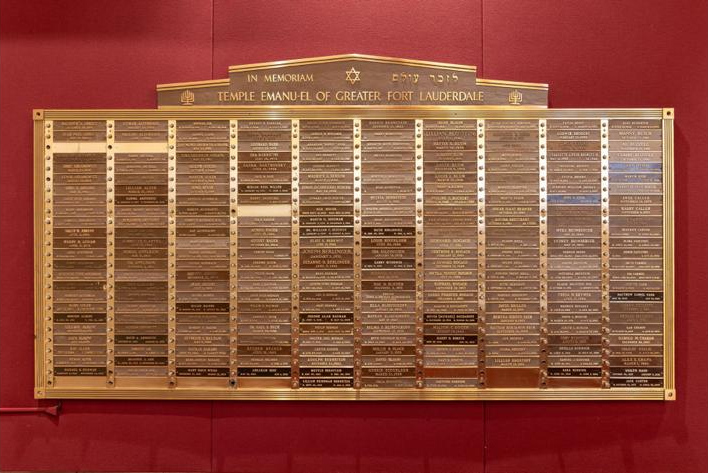 Temple Kol Ami Emanu-El
2050
613 Mitzvot Society
Dr. Stanley and Pearl Goodman
Saul and Beth Kravec
Bob and Susan Schneider
Ralph and Anita Byer
Paula Carr
Lee and Claire Hager
Howard and Julie Talenfeld
Michael and Jennifer Jansen
Roberto Bolona and Nathalie Goshen
David and Cara Pollack
The Katz Family Foundation
Danny and Jodi Katz
Walter and Cheryl Katz
Barry and Irene Stark
Barry and Kim Lerner
Bill and Susan Matz
Beverly Bachrach
Thank you to our Donors
Robert and Stacy Philipson
Rick and Linda Gendler
Dvir and Sharon Weiss
Jim and Davia Mazur
Brian and Lisa Pearlman
Cantor, Rabbi Mark and Sam Farkas
Wayne & Jennifer Pollak
Norman & Diane Kronstadt
Andy Lary and Carrie Best-Lary
Erin & Matthew Dernis
Charlie & Joyce Pearlman
Richard and Marcia Breit
John and Karen Sheikman
Alan & Lauren Cohn
Mark and Celia Schmidt
Mark Schmidt